This page is available in the following languages:
These flyers have been created by the SFX community, for the SFX community. Started by Lachlan Hunt, this project has gone from strength to strength and now boasts several designs, most of them being available in multiple languages.
Please download and use these to spread Firefox to potential new users.
Other printable designs are available at Firefox Materials. And when you're finished here, why not take a look at the Thunderbird Flyers?
Just a quick moment to thank all the designers, translators, etc as well as Lachlan and MozDev for the hosting.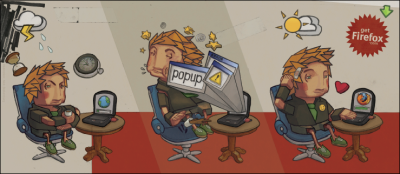 Designed by Nick Stakenburg
Designed by Potosto

Languages:
Community content is available under
CC-BY-SA
unless otherwise noted.